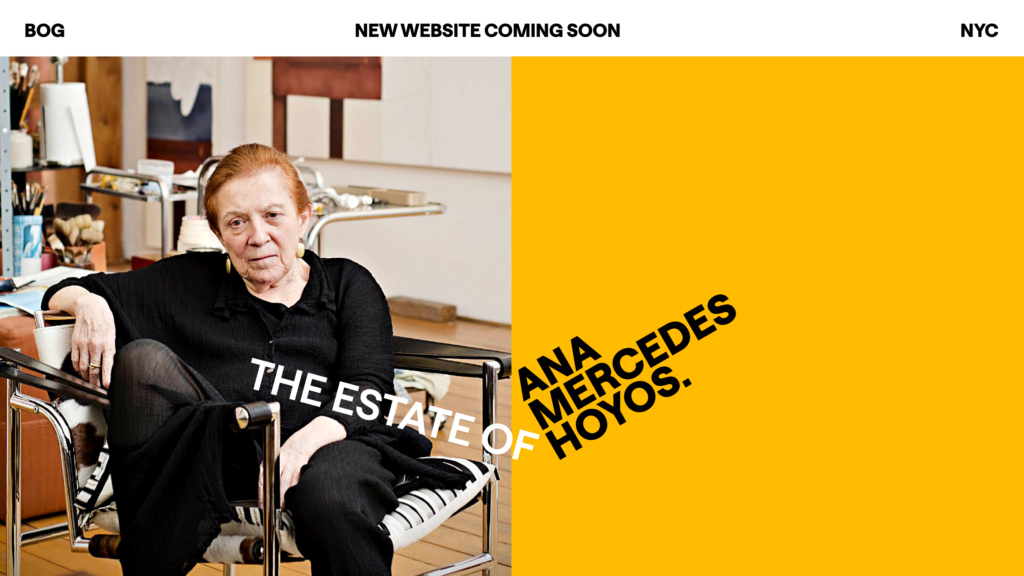 We're excited to be hosting the first solo exhibition of pioneering Colombian artist, Ana Mercedes Hoyos (1942 — 2014) later this month. The exhibition, which will be the artist's first UK presentation and will focus on Hoyos' exploration of the still-life genre. Her vibrant works on canvas not only explore European art-historical traditions, but seek to expand the still-life genre to present a more global and multicultural influence.

Working across painting and sculpture, Hoyos engaged with art historical motifs and the European avant-gardes, which she re-interpreted to incorporate the cultures and landscapes of her native Colombia.
Hoyos has been the recipient of numerous international awards throughout her career, including an award at the National Artist's Salon in Bogotá for her 'Ventanas' series.

The artist's work has been the subject of over 50 solo exhibitions throughout Europe, Asia, the United States and South America. Her works are held in permanent collections including at the Solomon R. Guggenheim Museum, New York, the Fuji Art Museum, Tokyo, the Ibercaja Collection, Spain, and the Museum of Modern Art, Mexico City. Hoyos will be the subject of a major retrospective exhibition in Colombia in late 2024.
ANA MOSSERI
EXECUTIVE DIRECTOR
[email protected]
US +1305 793 0551
COL +57 310 265 20 57
ANA FERNÁNDEZ
CORPORATE COMMUNICATIONS
MANAGER
[email protected]

US +1 305 450 47 91
COL +57 321260 9519

CLEMENCIA LINARES
EXECUTIVE ASSISTANT
[email protected]
MOBILE +57 311836 85 99
OFFICE +57 6013417150
MARTIN ISAZA RESTREPO
SALES AND PARTNERSHIPS
MANAGER
[email protected]
US +1 646 322 9917
COL +57 316 0191136
BOGOTÁ
Calle 26A BIS B 3-50
Bogotá, Colombia
NEW YORK
200 East 66th Street Apt C303,
New York, NY 10065